My first square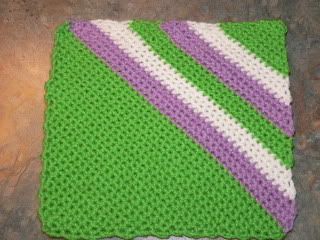 Now that I am done with the ripple afghan I decided to dive in and try my hand at making some of the blocks in my
new book
. I have two of these made already and today I sketched out an afghan that I am going to make using squares from the book.
I did have some difficulty following the pattern at first. I had to read it over several times and I actually started it over three times before getting it right.
My suggestions when you start a new pattern
:
Make a copy of the instructions (so you don't have to have the book open the entire time)
Write out the instructions as you understand them
and finally,
make some kind of hash mark or checkmark beside the instructions for each row as you complete it so that you can keep your place!
If you are using this book I found a link to corrections
here
! You can also find a review of the book
here
!
Labels: 200 Crochet Blocks, books, WIP